The Professional Standards Councils are responsible for facilitating consumer protection by enabling the creation of statutory professional standards schemes. We do this by approving and supervising schemes applied for by occupational associations on behalf of their members.
We are modernising the scheme application process and want to keep you informed of progress. More detail is available in the Scheme Application Redesign Project summary (PDF).
Consultation and testing for the redesigned scheme application framework is continuing
The Reference Group guiding the project held its final meeting on 28 January 2021. Its members brought together association, regulatory and professional standards expertise to provide insights in the design of new approaches, processes, and guidance for making professional standards scheme applications. The excellent and energetic advice of the Reference Group demonstrated the vital role that open and meaningful engagement with our stakeholders played in the design of good regulatory processes.
On 19 and 23 February 2021, the Authority held online roundtables to engage with leaders and experts within the professional standards community about the new framework. Attendees learnt about the improvements developed and were invited to provide their feedback during the project's testing phase. These sessions were very positive and an example of the strong consultation shaping the proposed changes to be introduced later this year.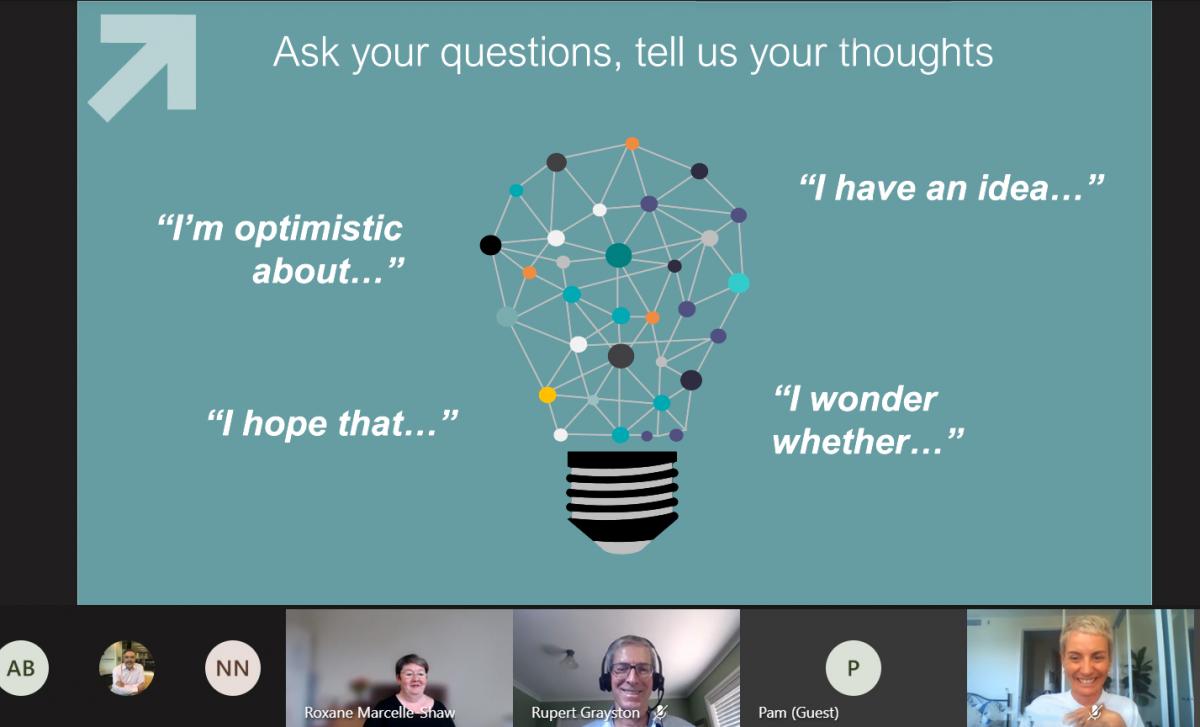 Later this month, all associations and stakeholders will be invited to test the complete proposed framework as part of our testing phase. Feedback gathered will be incorporated into the final version of the framework, to be considered by the Councils project Steering Group and eventually the Councils in June 2021. If you are interested in participating, please contact our Director Professional Standards Regulation, John R Rappell, on (02) 8315 0820 or by email at john.rappell@psa.gov.au. 
An infographic has been created if you want further information about the project and its progress. We encourage you to share the infographic with your professional networks and across our community of professional standards regulators.
What we have set out to achieve
The improvements we develop together will be aimed at making the application process:
Consumer oriented – with a strong focus on consumer protection through the improvement of occupational standards
Contemporary – by using digital technologies and making it easier to provide evidence to support an application
Certain – with simple and clear guidance on what information is required at the various stages of the application and how it will be used in analysing applications
Planned features of the new application design include:
Reporting – Alignment between the application and the Professional Standards Improvement Program reporting requirements to ensure consistency and efficiency
Scalable – Providing associations with an application process which is proportionate to their size and type
Modular – Enable associations to progress through the application process, completing modules sequentially and cumulatively
Measured – Providing the right guidance and assistance at the right time and in the most straightforward way
Data – Improved data gathering with better feedback from Councils on applications
Regulation – Helping associations to demonstrate in the best possible way how they are regulating their members to protect consumers and improve standards
Let us know if you want to be involved – in small ways or big ways
Help shape the scheme application process by nominating for participation in interviews, focussed online workshops or by providing structured feedback on consultation documents. To get involved:
We also welcome your feedback and ideas on the application process at any time.
Further information
We will provide updates on the work we are doing to modernise the application process on this engagement webpage.
For more information, please contact us on 02 8315 0800, 1300 555 772 or by email at pscinfo@psc.gov.au.
References
Scheme Application Redesign Project - Reference Group Membership
Scheme Application Redesign Project - Reference Group Terms of Reference
Scheme Application Redesign Project summary
Scheme Application Redesign Project infographic
Current scheme application guideline and template
Stakeholder Engagement Framework