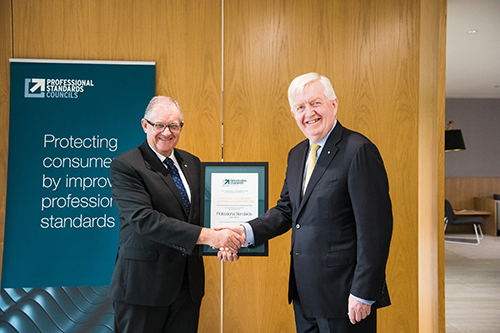 The Professional Standards Councils congratulate Chartered Accountants Australia and New Zealand on their professional standards scheme, which commenced in all states and territories on 8 October 2019. It will remain in force for a period of 5 years. 
The Councils' Chair, John Vines OAM, presented a certificate in recognition of the new scheme to Chartered Accountants ANZ on 6 December 2019.
The Councils are pleased to acknowledge that Chartered Accountants ANZ has been a strong supporter of the professional standards regime since its inception. The approval of a new professional standards scheme is a significant achievement and commitment to protecting consumers through the continuous improvement of professional standards.
For more information on professional standards schemes, visit www.psc.gov.au/professional-standards-schemes