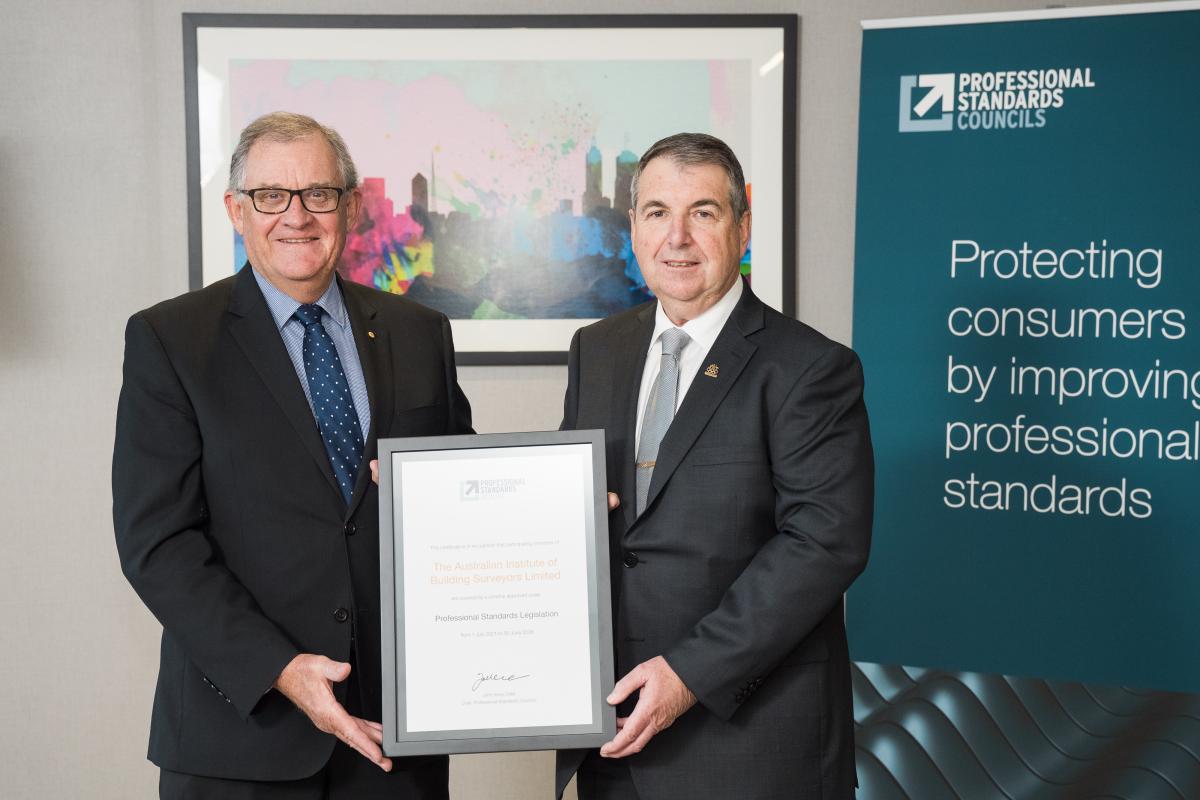 The Professional Standards Councils congratulate the Australian Institute of Building Surveyors on the approval of their first professional standards scheme, which is intended to commence in all states and territories on 1 July 2021.
The Councils' Chair, John Vines OAM, presented a certificate in recognition of the new scheme to AIBS CEO, Brett Mace, on 18 June 2021 (pictured).
The approval of a professional standards scheme is a significant achievement. It recognises that AIBS has demonstrated a capacity to regulate and continuously improve the professional standards of its building surveyor practitioner members with a commitment to better protecting Australian consumers. 
It is also a significant occasion for the Councils, as we welcome a new association into the national system for professional standards regulation. In 2019, Building Ministers across Australia called on associations in the building and construction industry to develop professional standards schemes as a priority, to ensure members of their profession are operating at a high standard and in turn improve confidence in the market. AIBS will now be part of a professional standards community that can help advance the regulation of practitioners, with associated benefits that can lift standards, protect consumers, and reduce risk and liability. 
The Councils look forward to working with AIBS.
For more information on professional standards schemes, visit www.psc.gov.au/professional-standards-schemes.