The 2021 Professional Standards Forum program is now available, including an introduction to the panellists and workshop presenters. 
You are invited to join a discussion about how associations can build and maintain public trust and confidence through effective professional standards regulation.  
A panel of regulatory, academic and association experts will share insights from their research and experience in how trustworthiness is built on professions living up to community expectations, and professionals providing their advice competently and ethically.
A practical workshop will feature real life case studies on how regulators and professions have incorporated community expectations and voices into their professional standards systems.
Register now to secure your place: professionalstandardsforum.eventbrite.com.au
Registrations close 8 April 2021. 
Click the image below to view the flyer or click here.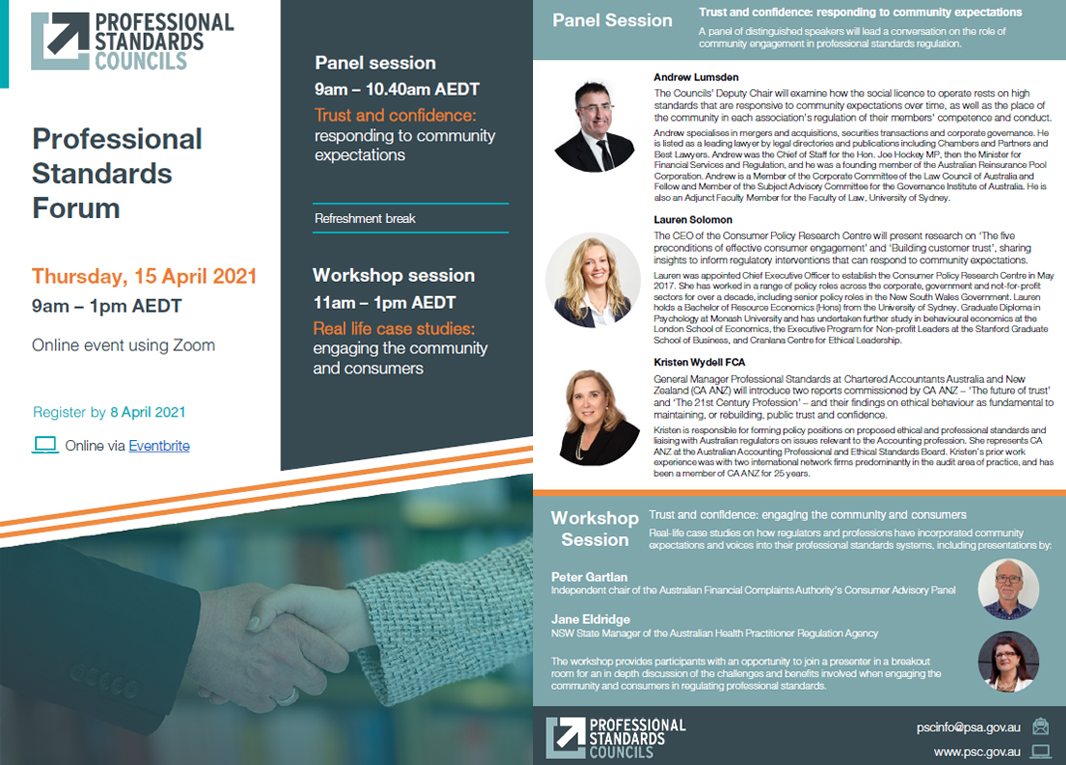 The Forum will be presented again in October 2021, and the panel session at the April Forum will be recorded and available for viewing from our website.
Enquiries are welcome to: pscinfo@psc.gov.au.