Registrations open - Professional Standards Forum
Putting the Consumer First in Ethics: the role of a consumer ethics framework in delivering consumer focused professional and occupational services
Date: 19 March 2020
Time: 8.30am to 1.30pm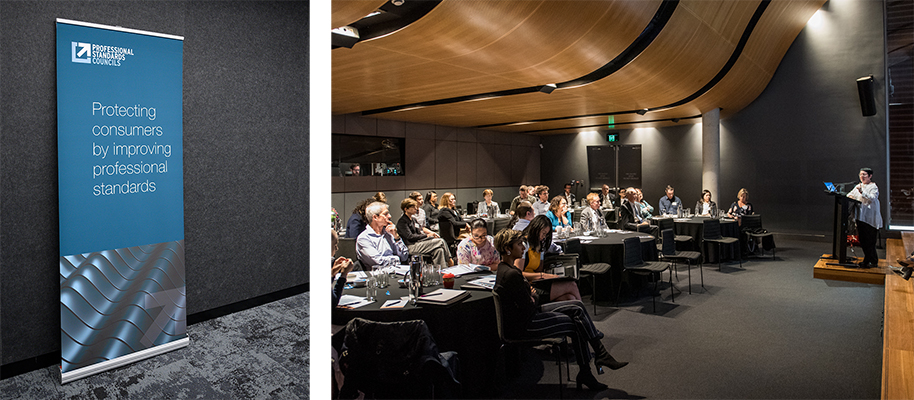 Registrations are now open for the next Professional Standards Forum in Sydney. The Forum is a community of practice event for occupational associations to connect, learn and share experiences on how to get the best out of operating professional standards schemes.  
The Forum will feature a panel of distinguished speakers on the theme 'Putting the Consumer First in Ethics'. Join us for a discussion of the opportunities and challenges in successfully regulating for ethical behaviours that are consumer focused, followed by the opportunity to network with delegates from across the professions over morning tea. The Forum will then have a practical workshop on strategies and techniques for bringing codes of ethics to life as a regulatory tool to protect consumers by improving occupational standards.
Register now to secure your place
The Forum will be repeated in Brisbane in October 2020.
For enquiries about the Forum, contact us at pscinfo@psc.gov.au